Please use the links on this page to access any discounts or benefits negotiated by the site.


This is actually an Ebay Shop but, if you deal direct, we are promised at least 5% discount. Look at the shop first then either telephone or email Stuart direct with what you are looking for. Make sure you mention NBAS as your source.
Tel: 01472 360700
Fax: 01472 346861
Mob: 07711 040831
You may wish to use email to check availability and the phone for and financial transactions.


Craftinsure are an internet based insurance company whose premiums are very reasonable indeed. There has been much discussion on the forum about them and good evidence of them handling claims quickly and efficiently. This website will receive a donation equal to 10% of business directly attributable to this web address. So please, for insurance and renewals please use this link.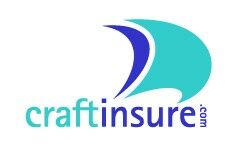 SPECIAL OFFER FROM GARY!
ANY CANOPY ORDERED BEFORE 31ST DECEMBER WILL RECEIVE A £100 DISCOUNT
Need a new canopy? Coverit will give a £50 discount to members whose boats must appear in the Register.
Gary also knows a fair bit about Normans, history and recognition.


Tafelberg Marine supply the Sollatek Lumina Lighting System. Paul at Tafelberg will give a 10% discount to members of this site. You must email him the name of your boat and I must be able to match this to your email address when checked.
Also, Paul has put together a specific order page for Norman Owners which must be accessed via the following link to get the discount.
Thanks Paul !